245 Hours of free STEM Training
Techlahoma organized 196 events spanning 245 hours in 2016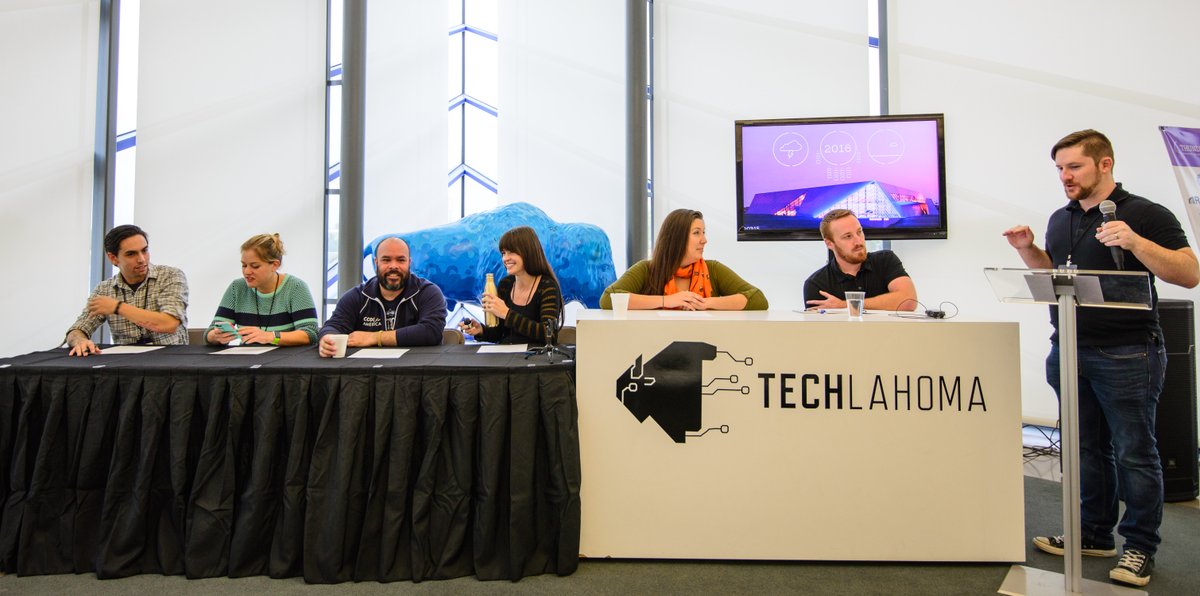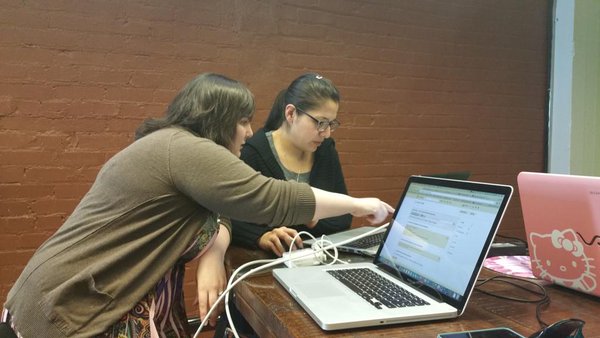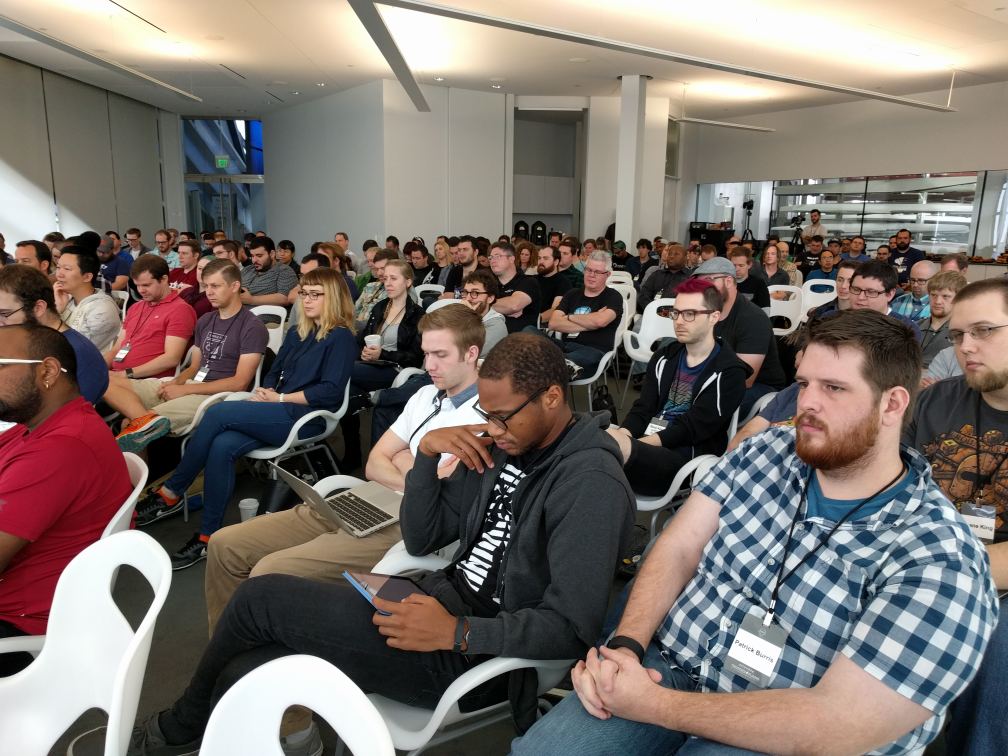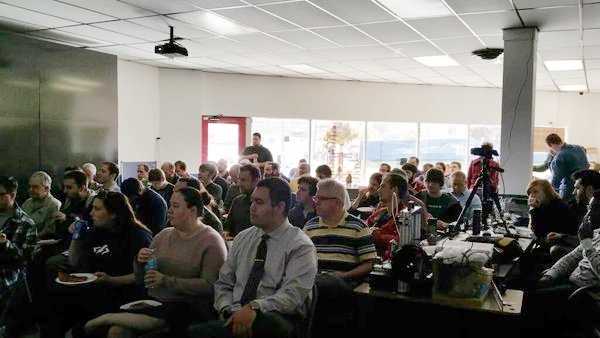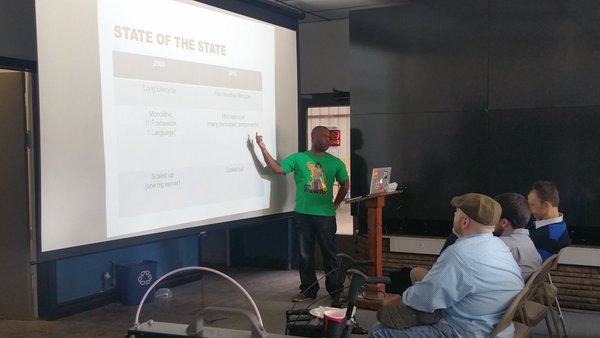 4 Officers, 5 Directors, 3 Key Volunteers
Each user group, conference, tech event, and the organization itself is run by local volunteers from the tech community.
Organized 2 National Tech Conferences
The profits of Thunder Plains and 200 OK go directly to fund the tech community's free STEM training events, sponsorship of other free local tech events, purchases of shared resources (like chairs, projectors, and A/V gear to livestream and record events), diversity scholarship tickets to paid events. These events uplift Oklahoma as a competitive tech hub, encourage and promote Oklahomans as national conference speakers, and support the entire Techlahoma ecosystem. By purchasing tickets and providing Sponsorships, the community directly supports our efforts to teach, train, and connect Oklahomans.
Thanks to our community donors we are able to sponsor events like 1) SQL Saturday OKC, a Database, Business Information and Analytics conference featuring 28 sessions, 2) BSides OK, an Information Security conference with 15 sessions and 3 specialty challenge events to compete in, and 3) Rails Bridge Tulsa, a workshop that teaches women to code at no cost to them.
Sponsored 2 Conferences, 1 Workshop
16 user groups
Organized, Created, and Funded to teach the public in Tulsa and OKC
OKC JS (JavaScript)
Tulsa Web Devs
OKC Sharp (C#)
Code for Tulsa
OKC JUG (Java)
OKC PHP
Code for OKC
OKC FP (Functional Programming)
Tulsa PHP
OKC Python
Nerdy Girls Code Club
Refresh OKC
Tulsa RB (Ruby)
OKC MySQL
OKC RB (Ruby)
OKC LUG Nuts (Linux, Unix, *Nix)
$0.00
No cost to attend any user group
That's right. You can learn in-person or online for free, thanks to our donors.
544 members
in community slack
1,810 members
in meetup.com groups
101 Donors
FOUNDING EARLY ADOPTERS ($1,024)
Jeremy & Rachel Green
OctoLabs
Tommy Yi
Jesse Harlin
Billy Robbins
Nuisto
Ben Armstrong
Jory Burson
Jarin Dykstra
PLANK DONORS FOR THE TECHLAHOMA EVENT CENTER @ STARSPACE46 ($1,000)
Kristin Ferrier and Jeff Blankenbiller
OctoLabs
Vance Lucas
Rebecca Hartwig
Ryan Hoegg
Addison Group
Jesse Harlin of SimianCraft
FOUNDING CHAMPIONS ($512)
Amanda Harlin
Kristin Ferrier and Jeff Blankenbiller
Toby Nance
Lucas Watson
Devin Clark
Vance Lucas
Lucas H Simkins
William Isaacs
Ricks Concepts
rob sullivan
Luke Crouch
Jeff Smith
Matt Chandler
Benjamin Van Treese
David Farnan
James Edward Gray II
Keith Lewis - Trinity Computers
Matthew Reily
Bryan Rigsby
Andrea Start
Jonathan Yarbor
Paul Dawson
Josh & Kim Varner
The Shankle-Knowlton Family
Reed McCartney
Dante Blando
Mike Slack
Paul Lamb
Ryan Hoegg
An Anonymous Donor
John Coleman
Rebecca Hartwig
James Simpson
Joshua Williams
Allen Plummer
Barrett Nuzum
Benji Kay
Jessica Campbell
James England
Charlie Evans
Tenstreet
Amanda Harlin
Maria Simpson
Eclipse
Jennifer Greb
John Whitlock
Natasha Martin
Kendall Werts and Yahya Lazrak
Jeremy Satterfield
The Div
iThemes
Carrie Randolph
An Anonymous Donor
An Anonymous Donor
Josh Mize
An Anonymous Donor
Joe Shelton
An Anonymous Donor
Patrick Forringer
Drexel Ventures
An Anonymous Donor
Brittany Berwanger
Curtis Kline
Darren A. Gibson
Greg Tatum
codesy.io
Wassim Metallaoui
Kevin L. Dayton
Mike Mattice
Kern Jackson
Beth Knight
Jordan Rousseau
Project Frontier, LLC
Rick Yoesting
Sameeri Pavan Kumar Marryboyina
Catherine Lippert
JJ Burnam
Clayton Flesher
Alexander Ward
Jeremy Shannon
An Anonymous Donor
Bradley Lower
Ryin Jones
Monscierge
Tatiana Rozzell
36 Degrees North
6 Event Sponsors
Robert Half Technology - $3,000 for OKC JS
Elastic.co - $256 for OKC JUG
Hoegg Software - $2,048 for all groups
Addison Group - $2,048 for all groups
Consumer Affairs - $2,048 for Tulsa Python
Tulsa Community Foundation - $1,500 for Code for Tulsa sumit travel
200 OK

200 OK ticket sales generated $5,937.50.
200 OK Sponsorships generated $7,101.

200 OK costed $6,991.62.
(This includes one day conf expenses of catering, volunteer+speaker dinner, speaker hotels, speaker flights, ride share or taxis, gasoline reimbursement, and t-shirts.)
Thunder Plains

Thunder Plains ticket sales generated $25,475.00.
Thunder Plains sponsorships generated $9,045.70

Thunder Plains costed $48,479.38.
(This includes costs of two day conf expenses of venue rental, catering, chair rental, projector rental, A/V gear, wifi rental, outdoor and indoor signs, volunteer+speaker dinner, speaker hotels, speaker flights, ride share or taxis, gasoline reimbursement, and t-shirts.)